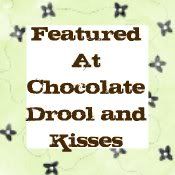 Yayy! How exciting! I love showing off my DIY projects and lately one of my favorites to link to has been:
Recently she featured my master bathroom remodel,
the cabinets anyway
, and listed my post as one of her favorites! Sometimes this land of blogging is a little intimidating but it always makes me realize how much I love blogging when I see one of my projects on someone else's page!
Thank you for the feature! And thank you for reading! Yay!