Last week I had a list of
3 projects
that I wanted to do from Pinterest.
I showed you the first one that I did when I made my canvas art out of stickers instead of with wooden letters.
The second project that I had was to make bike pillows!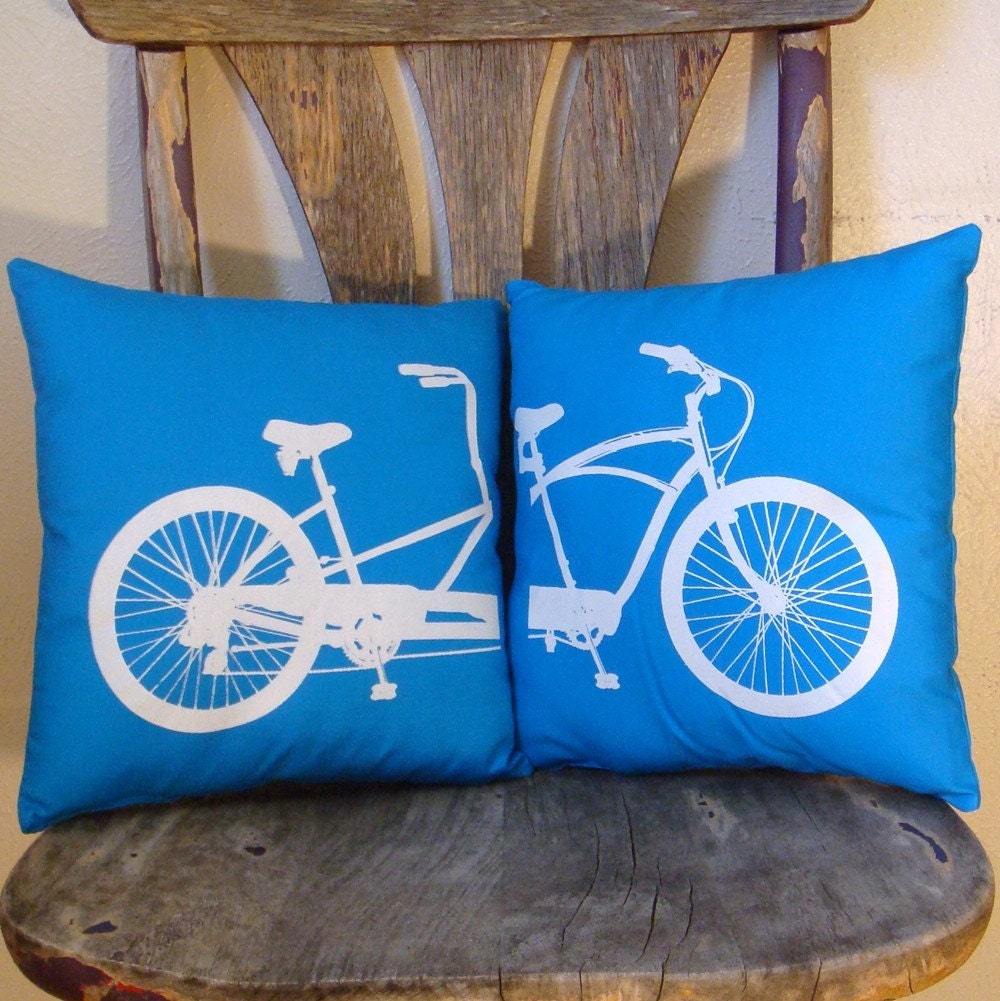 So my fabulous Mom was gracious enough to whip up some pillows for me (4 in all) out of a discounted canvas fabric. They look fantastic!
I had her leave them unstuffed for me so that I could add the bike image on. Adding the bikes was the hard part. I visited the
Graphics Fairy
and found some vintage bike images that I really liked. I used Picnik to enlarge the image to a size that I thought would fit well onto one of the pillows.
I printed the images off onto Jolee's Easy Image sheets. I bought mine at Michael's for 9.99 for 10 sheets. A little goes a long way on this one... you can probably fit 2 to 3 images on one sheet if necessary.
It printed off really well! I just ran it through my inkjet printer in my office (Especially considering that I am almost out of ink.)
I cut the image out and tried to get it as close as possible to the outline. It transfers clear but I wanted it to look as seamless as possible. You have to iron the image on with the red stripe facing upwards.
My laundry room counter is so handy! My iron is actually one that my mom gave me when I moved out. I think it's pretty old but it works so well! I have 2 irons... a steam iron and then this regular guy. I keep one in the office for projects and one in the laundry room.
The package of transfer paper comes with directions on how to apply the image but the trick really was to just get even heat to every part of it. At first I forgot about the bike seat so I had to go back and fix it.
I think it looks great! And it's totally washable! I love how it turned out! Luckily I have 3 more pillowcases to do so it should be pretty great. I think these could make fun Christmas presents. (Adelle if you are reading this please pretend to be surprised on Christmas.)
Unique and vintage! I just need to stuff it and sew up the top and it will be a great pillow. And it was less then $15 dollars to make all four. Bargain! Usually I can't get one pillow for that cheap.
Yay! More pillows!