So I have become addicted to Pinterest in the last few days. Yay for Sam@ The Junk House sending me an invite! Love it. But I saw a few projects on there that I decided I really wanted to try this weekend. (Some of them I actually swipped from Sam's pins. hheheheh)
First one that I want to do is this cool one for my kitchen. Instead of doing all of them on one frame I thought I could put one utensil in one frame... probably a 5"x7" frame. So I would end up with three of them maybe for above my kitchen window. It would be kind of cute! Plus at Goodwill utensils are only .15 cents a piece and frames at Salvation Army are at most a dollar. Nice and cheap project for sure!
Another project that my Mom is really helping me with is my bike pillow projects. You can do quick and easy iron-on transfers so instead of paying $30 for a pillow I can use the scrap fabric that I took to my Mom's forever ago. I believe it's like a linen or duck cloth sort of fabric that will look great with black bikes on the transfers. I'm excited!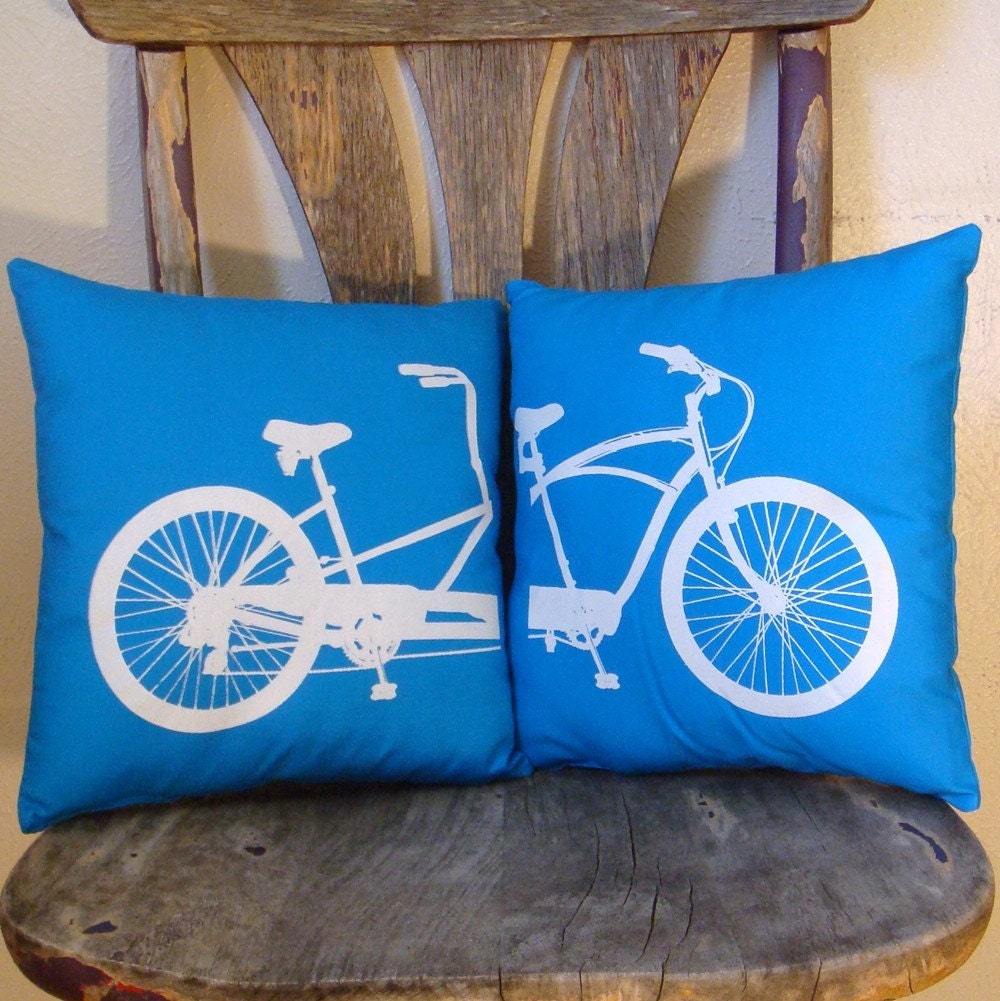 This one is by far one of my favorites! I believe that I have figured out a perfect way to recreate this look without the huge price tag. I'll show you all the details on that tomorrow! I can't wait! It was a lot of fun to make.
Oh! And I also have some new developments on the bedroom to-do list that I'll be showing you very soon! So keep reading I'll get those posts up ASAP!
Yay!