To me!
Today marks the one year point of my first month of blogging. I am really excited! It came up so fast it's unbelievable! I've been extremely grateful for this year first of all because I've met a few fabulous people via blogging.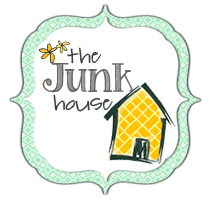 I'm so grateful to have met someone else that has turned out to be a great friend and ally in the whole young DIY blogette world. Thank you Sam for being awesome!
My family has also been a major part in helping me keep the blog going. My parents both check the blog daily and even my busy brother and sister keep up to date on it.
Oh! And by the way! My baby sister just graduated from High School and will be attending Colorado State University in the Fall! Good work Ally! (I'm in the whiteish pink, Ally is in the center, my brother Aaron is in the top left, my Dad Wade is on the right, and Mom Stacy.)
This blog has been my constant in the last year and has keep me feeling empowered and motivated to get projects done and have a positive creative outlet. Sure, it's not the biggest blog, the most awesome house, or the most mind blowing renovations or project, but it's fun!
So thank you for everyone that has hung around for the last few months, year, week, or days! You all keep me going. Thank you!